Our Gutter Cleaning Services
At Port City Gutter Company, we understand that maintaining clean gutters is crucial for the health and safety of your home. That's why we offer a range of gutter cleaning services and drainage solutions to keep your gutters in excellent condition.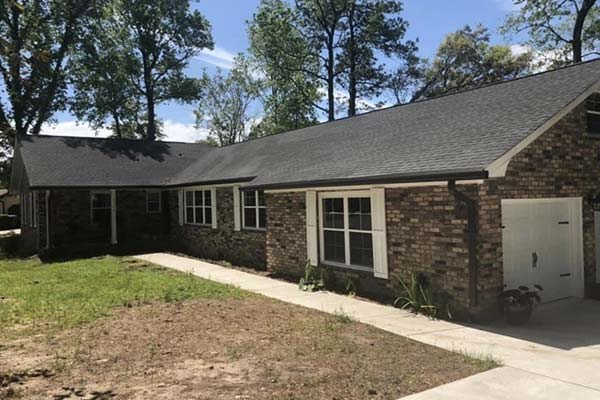 Residential Gutter Cleaning
We provide top-quality residential gutter cleaning services to ensure your gutters are free from debris, leaves, and other blockages. Our team of professionals will clean your gutters thoroughly, ensuring they are working correctly and protecting your home from water damage. With our regular gutter cleaning services, you can prevent clogs and avoid expensive repairs.
Commercial Gutter Cleaning
Our commercial gutter cleaning services are designed to meet the needs of businesses in Bonneau, SC, and the surrounding areas with high-quality drainage solutions. We understand that commercial properties require regular gutter maintenance to ensure they function correctly and protect the building from water damage. Our experienced team will clean your commercial gutters thoroughly, leaving them free from debris and blockages.
Gutter Repair and Maintenance
We don't just clean gutters; we also provide gutter repair and maintenance services. Our team can identify any gutter damage or issues and provide a prompt and effective solution. We will inspect your gutters, repair any damage, and ensure they are working correctly to prevent further damage.
Why Choose Port City Gutter Company?
At Port City Gutter Company, we have over ten years of experience providing high-quality gutter solutions to our customers in Bonneau, SC. We are fully insured and offer a two-year warranty on all our gutter replacements. Our team of professionals is knowledgeable and experienced in all aspects of gutter installation, repair, and maintenance.
Contact Us Today
Don't wait until your gutters become clogged and damaged. Contact us today at (843) 408-6989 to schedule our top-quality gutter cleaning services in Bonneau, SC, and the surrounding areas. Our team of professionals is ready to help you maintain your gutters and protect your home from water damage.